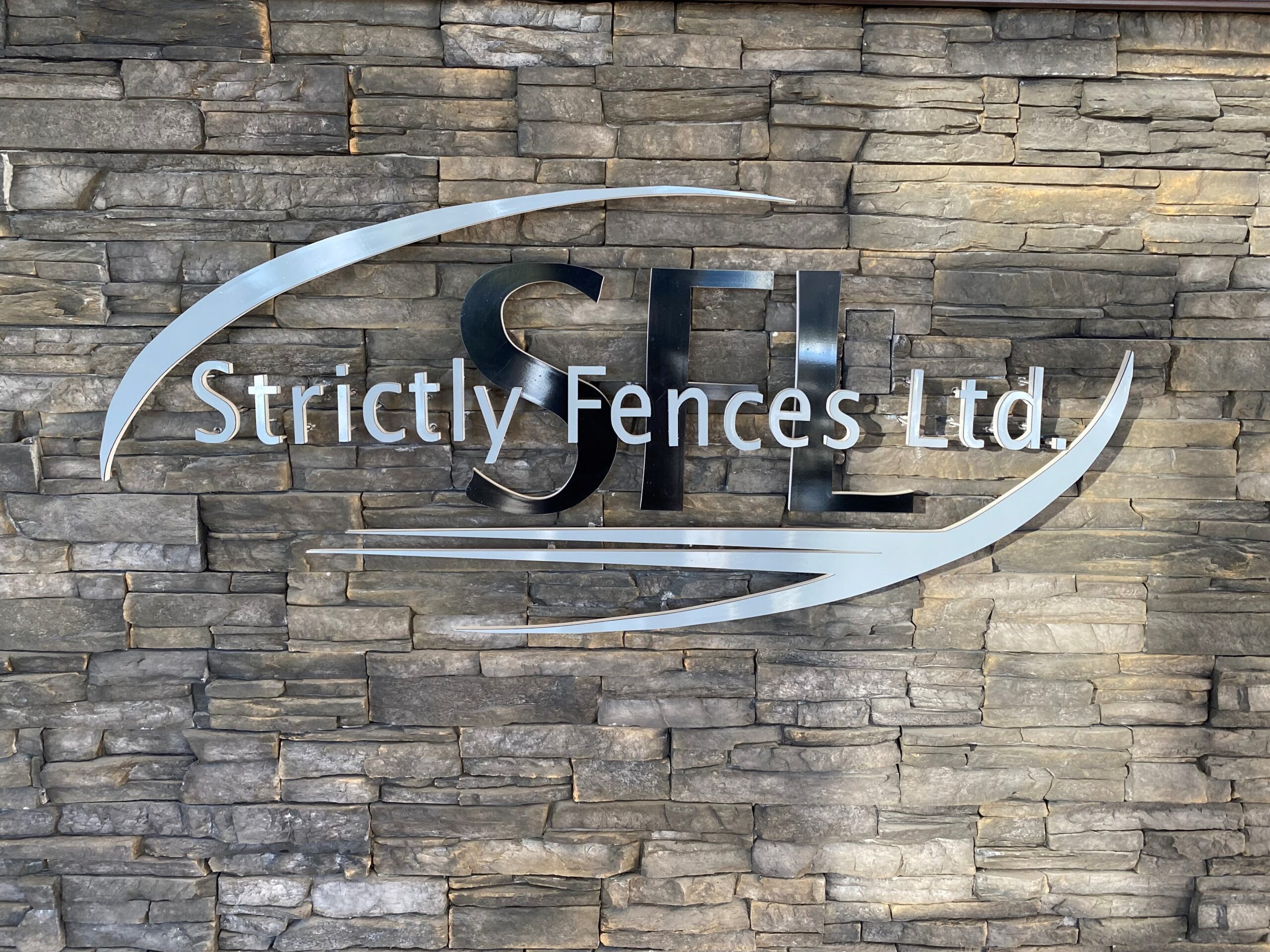 Strictly Fences offers sales, fabrication, distribution and installation services provided in house from our Southern Saskatchewan operation. Moose Jaw is our head office and primary fabricating shop with 12000 square feet of fabricating shop, office space and showroom coupled with a 4 acre yard where we keep a large selection of inventory on hand, supported by 15 full time employees along with another 10 seasonal employees.
Our fence installation group has been built upon a group of highly experienced, safety and craft trained, Professional Fence Installers. We can scale our installation capabilities from the smallest residential fence packages up to the most complex industrial projects. We have a long history of successfully completing any project put before us from the smallest residential job up to the largest commercial or heavy industrial fence projects for a wide variety of general contractors, major energy companies, pipeline and power utilities, governmental agencies or directly for commercial businesses.
Although the model of Strictly Fences was built upon "the installation of Fence", over the last several years, we have slowly expanded into the distribution of various products which include but are not limited to PVC Fence, Ornamental Fence, Automatic Gate Operator Systems, Privacy Slats, Safety Bollards, Pipe, and Posts to name a few. Our wholesale and retail distribution division is being built by working hard to secure business partnerships with regional fence contractors, dealers and even homeowners thereby combining our fence products with their installation expertise. We now offer "Do-It-Yourself" fence packages with easy to follow installation instructions to help fill a void in the Saskatchewan market.
Strictly Fences Ltd. contributes and participates in several organizations that are specific to Health and Safety, the Fence Industry, various customer associations and charitable organizations. These relationships benefit the safety of our personnel, our industry, our customers and most importantly, the community.
A sample of our memberships include the following:
Stop by our office or give us a call at 1-866-799-4303 and you will see why this family owned business has become an industry leader.