Residential > Wood Fences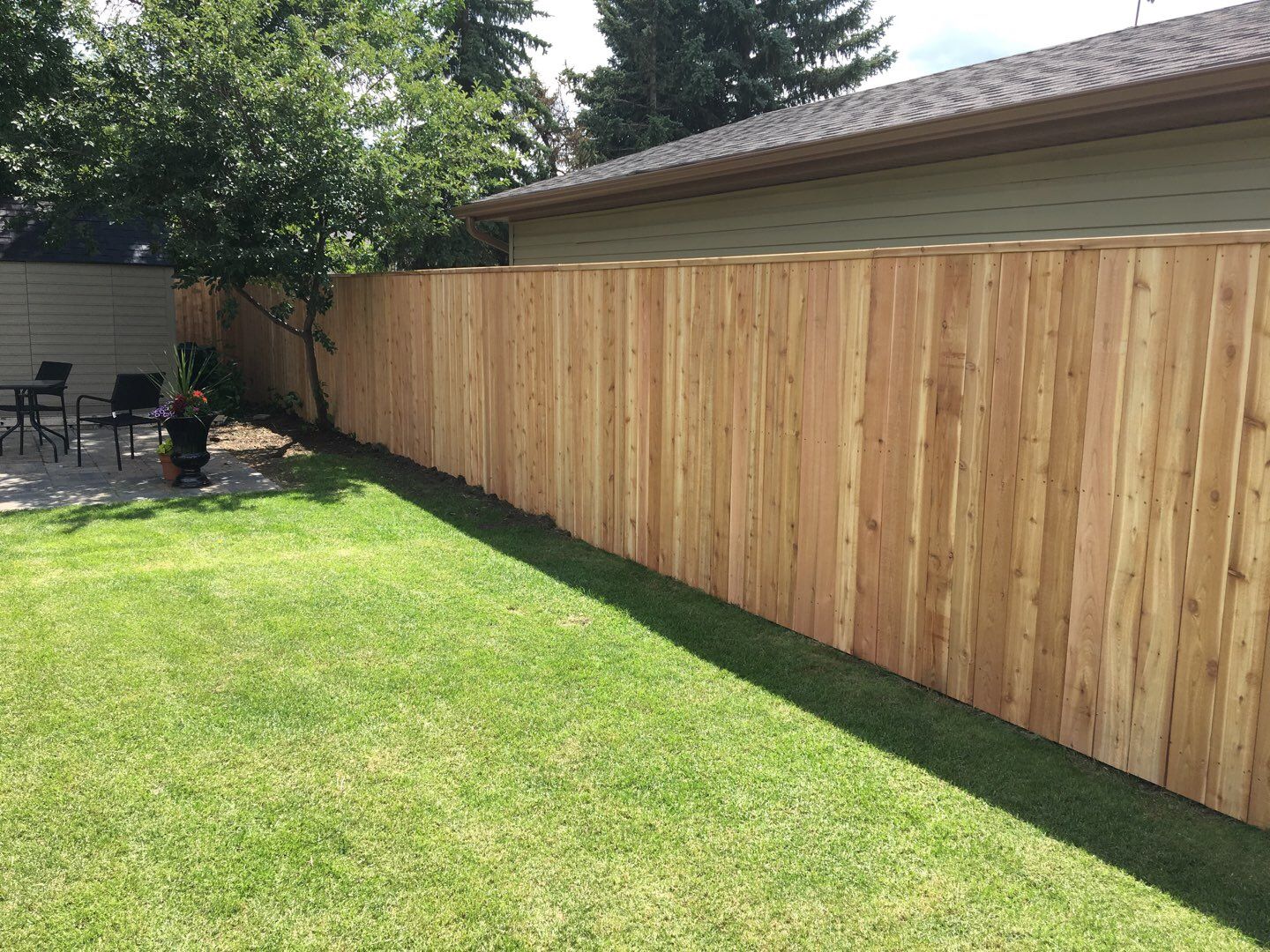 If you are selecting a wood fence for your property, then you obviously value the sheer beauty of wood. Even though most wood fences require maintenance, a properly designed, finely crafted and skillfully installed wood fence can provide protection, privacy and added value for many years.
Alternately, Strictly Fences give you the option of using pressure treated lumber fence material and as such no maintenance is required, giving you a beautiful and maintenance free fence for many years. Our team of experiences professional can help you select a wood fence to compliment not only your property but also your home's appearance.
Wood is one of the easiest materials for the typical homeowner to use. You can finish it with paint or stain with little difficulty, ensuring your wood fence will provide privacy and value throughout the years to come.
Strictly Fences provides you with a variety of heights and styles to choose from, as well as a choice between standard spruce or pressure treated. Pressure treated will give you a long-lasting, durable, low-maintenance fence for years to come. Standard spruce offers a wide selection of color choices as you can paint or stain the wood any shade you choose.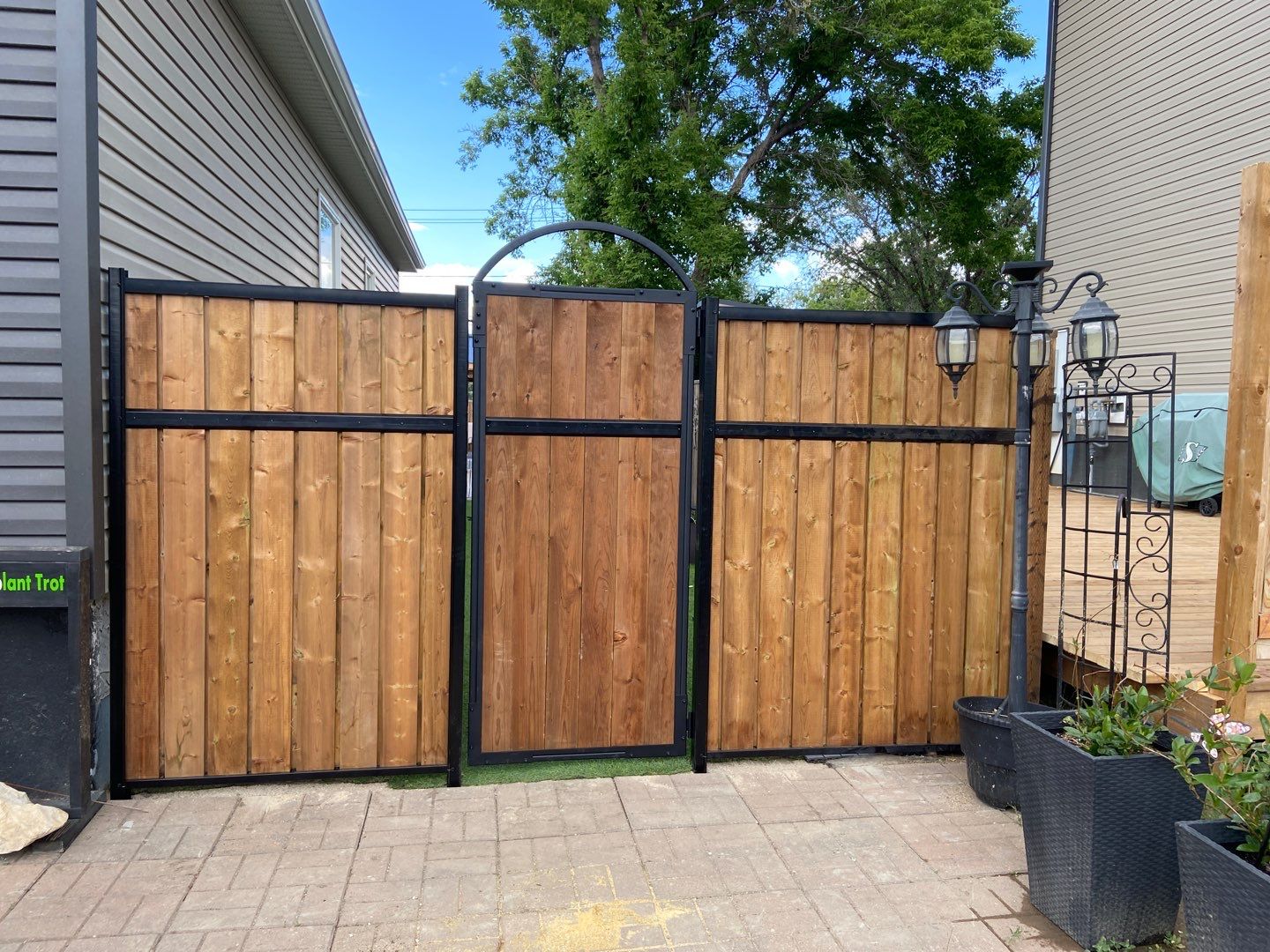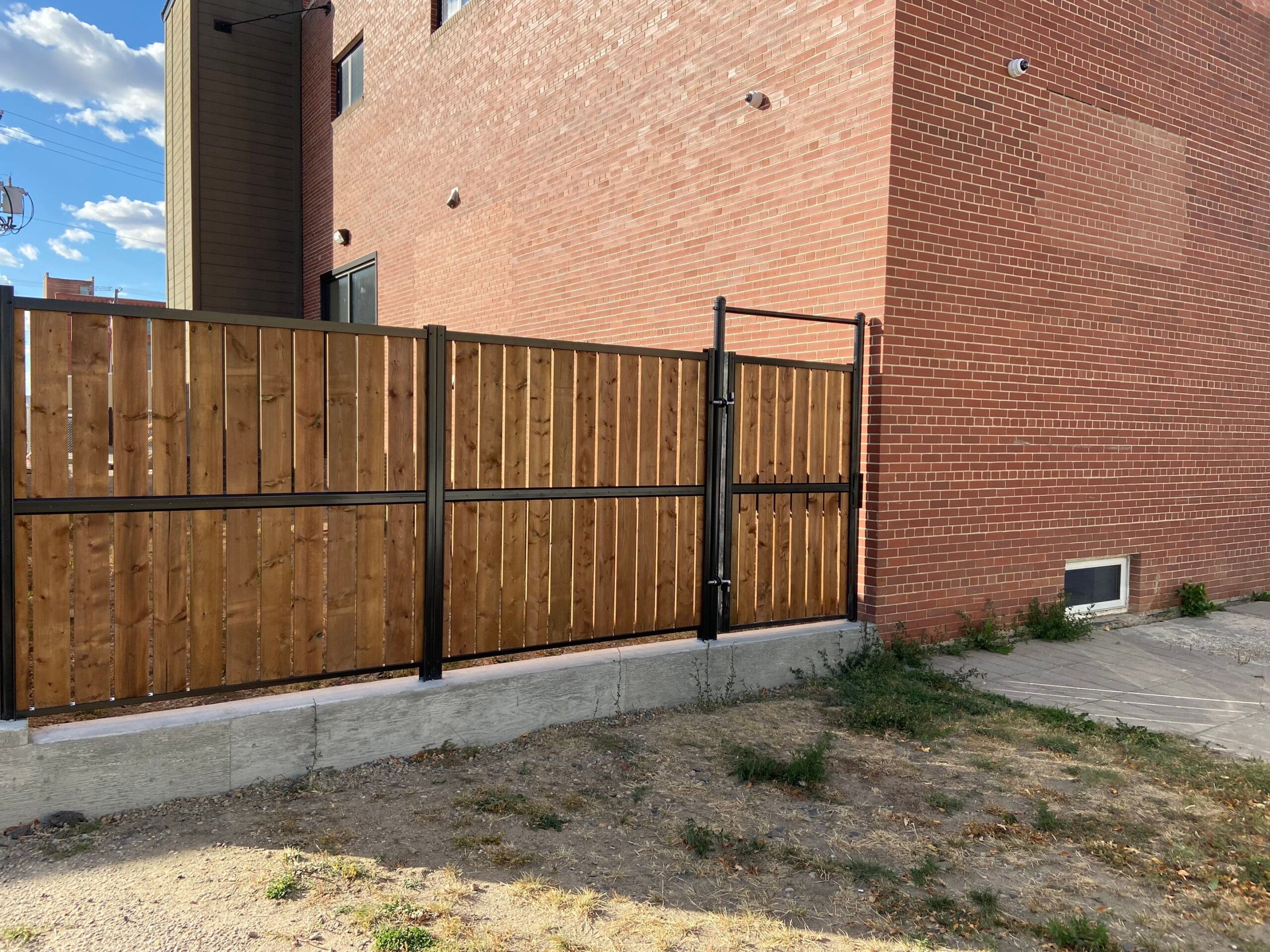 Strictly Fences now offers a new type of wood fence called SteelMAX Wood Fencing. This type of fence incorporates black steel posts with matching black top and bottom rails. We then insert a classic ¾" x 6" wooden fence picket. This allows for lifelong durability and integrity of the fence by not having to worry about the post ever rotting in the ground. Another benefit of this style of fence is being able to swap out a broken or damaged wood pickets easily. You no longer need to tear apart the entire section, simply remove the top rail, replace the damaged picket, and re install the top rail.
This fence can be installed with the standard 3/4″ gap between pickets which gives a classic semi-private look, or you can install this fence as a full privacy option where the pickets are overlapped offering complete privacy if that's your desire
This type of fence is also available with PVC pickets as well. (see PVC section)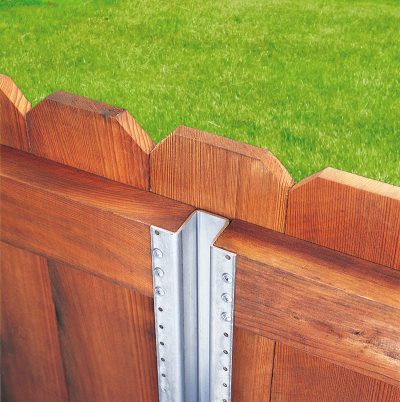 Post can be easily hidden from view on both sides

Limited Lifetime Warranty

Withstands up to 73 MPH winds

Designed to work with standard 2×4 rails

Can be used for almost any wood fence style
Strictly Fences Ltd. is the exclusive Postmaster post supplier in all of Southern Saskatchewan. PostMaster is the only steel fence post on the market designed to be hidden from view. These posts don't degrade over time like wood posts.