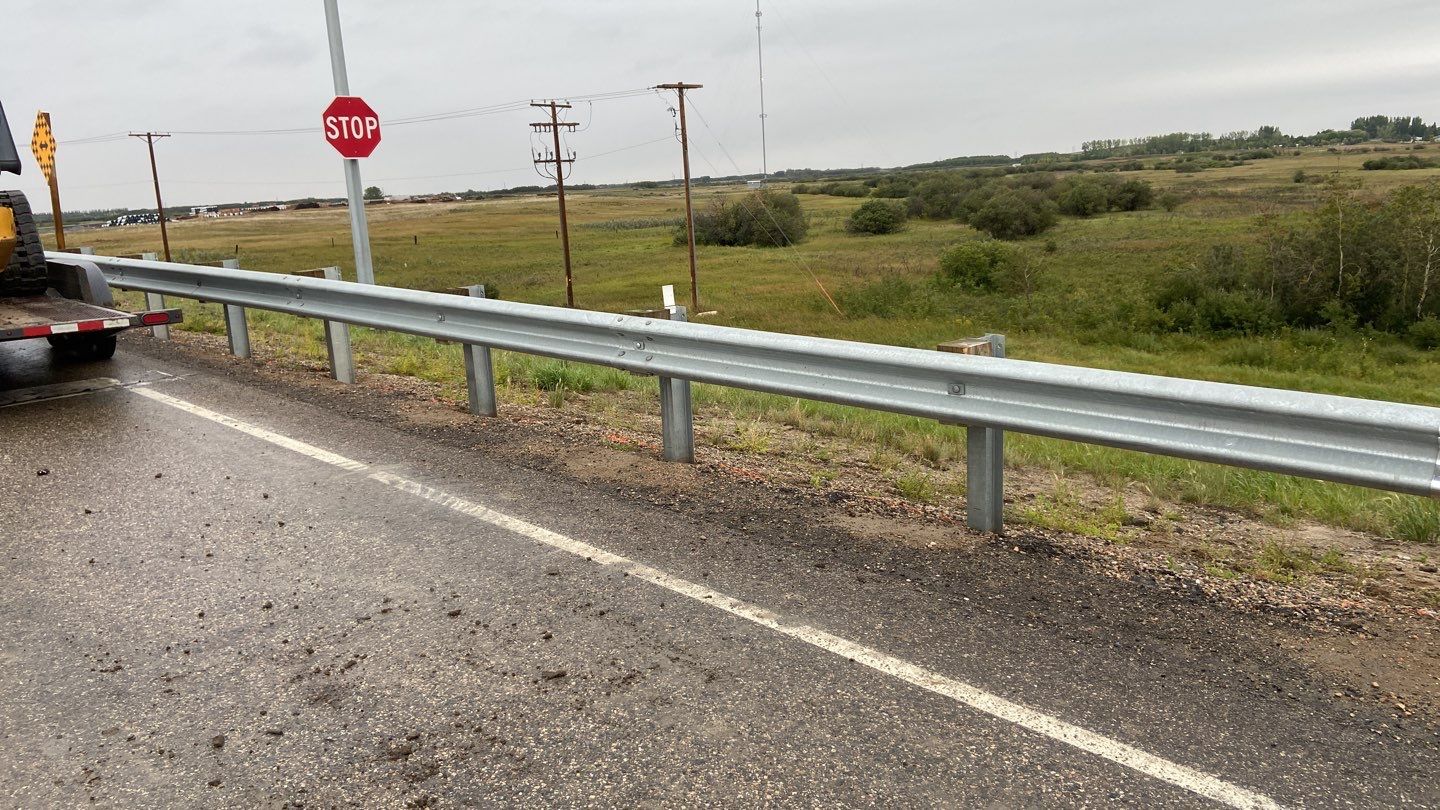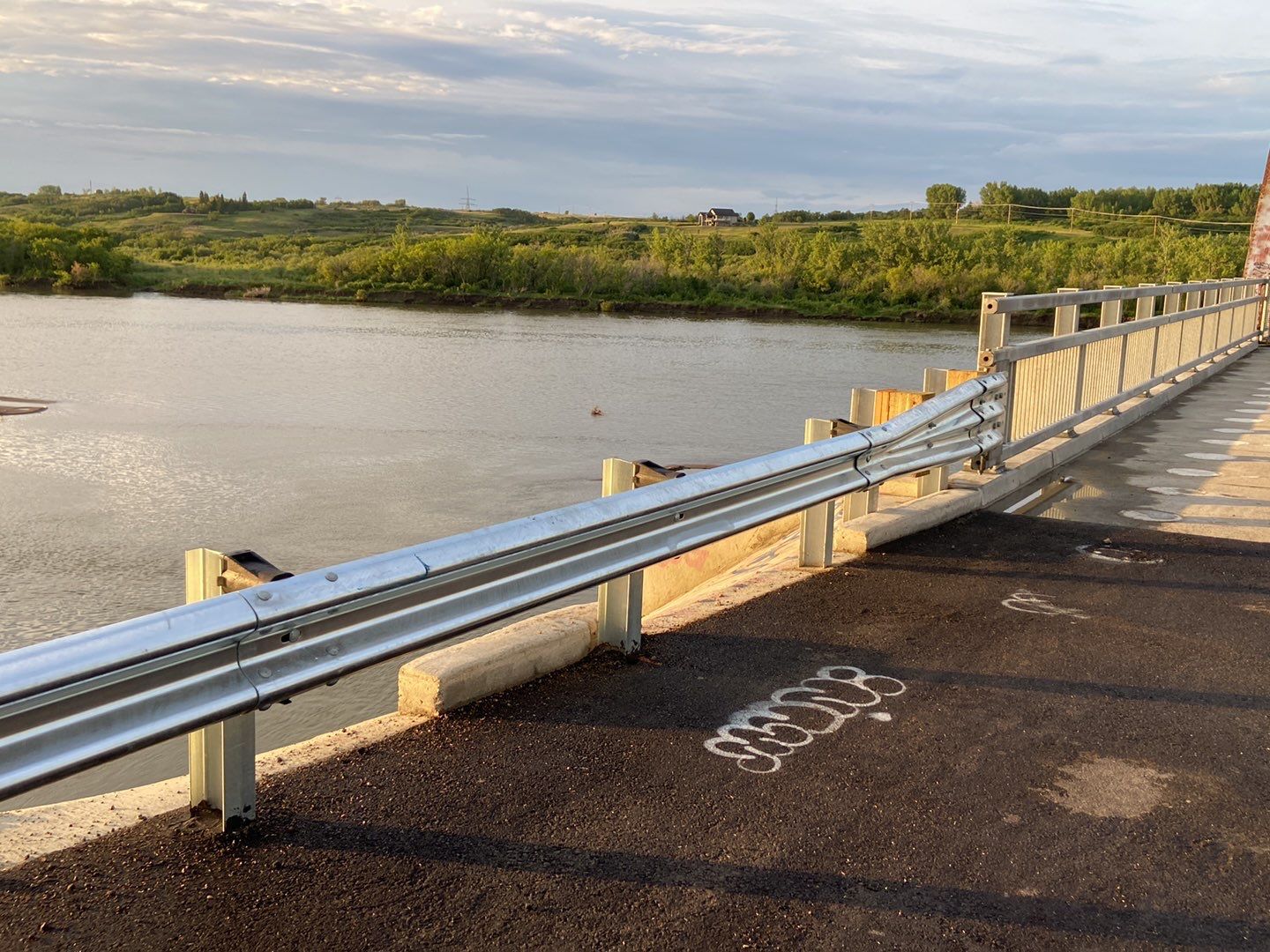 The guardrail installed by Strictly Fences is used for parking lots, single and multi-lane highways, bridges, bridge approaches, and pedestrian railings. This product comes in the standard W-Beam Guardrail. This product includes shop-manufactured rail that can be customized to fit any application, including radiused to fit convex and concave designs. With consistent quality and proven results, this guardrail has a service life of 30 years or more and meets AASHTO designation M180 specifications. All hardware and components used are galvanized according to CSA G164 requirements.
This guardrail has a long service life and requires very little maintenance. Cost are kept low with uncomplicated repairs – only damaged rail/posts need to be replaced. As well, no routine maintenance, adjustment, or tightening is required.
Rail thickness available in 2.8 mm (12 ga) or 3.5 mm (10 ga) and standard lengths are 3.81 m or 7.62 m. Custom lengths are available.
Components used for highways and vehicle applications include:
W-Beam Guardrail
End Treatments
Wood or Steel posts
Hardware
Custom Radiused Rails
A bollard is a short vertical post used to control or direct road traffic. Such posts can be arranged in a line to obstruct the passage of motor vehicles. Traffic-control bollards may be mounted near enough to each other that they block ordinary car, but spaced widely enough to permit special-purpose vehicles and bicycles to pass through. Such bollards may also be used to enclose car-free zones.
Bollards are used throughout heavy industry and in commercial building management to protect assets. They usually consist of a simple steel post anchored to concrete, cored into a hard surface, buried in the ground or secured on a Self-locking Taper or Impact Recovery System protecting the surrounding foundations from damage when a bollard is impacted.
These bollards protect utilities, electronics, machinery, buildings, or pedestrians from accidental collisions by vehicles, including passenger vehicles, transport trucking, and fork lifts. As collisions can cause damage to vehicles, operators, or the bollards themselves, new bollards have been developed that absorb some of the impact energy, lessening the violence of the collision.
Strictly Fences now carries a line of bollard covers which are a great way to improve your facility, while reducing maintenance costs. This great alternative to painting will save you the time, expense and the mess of paint.
The bollard covers easily slide over the top of your current post or in conjunction with a new post (bollard) supplied and installed by us. These covers are secured in place with our patented gripper tabs. The gripper tabs can be swapped out with foam strips at no additional charge if you have a non-standard size post to cover.
These innovative covers are available in four different diameters with a wide variety of color combinations to choose from.