Residential > Residential Chainlink
Residential chainlink fence systems are available in either DIY fence packages or as complete supply and install fence packages. Each has a number of galvanizing and color options and comes in 3', 4', 5' and 6' heights to suit nearly every need.
Residential chainlink is widely viewed as the most economical, durable and cost-effective residential fencing system available today.
Typical applications include garden enclosures, pool fencing, dog runs or simply to define property lines at the perimeter of your yard keeping loved ones safe and unwanted trespassers out. One of our sales representatives will be happy to help you choose the best solutions for any application.
The open diamond design of woven chainlink mesh provides a relatively unobstructed view beyond the perimeter of your property. If privacy is a factor however, then look no further as we carry a durable line of privacy slats that can be  installed into any chainlink fence. 
Strictly Fences also manufactures a wide range of gates which include, but are not limited to; single swing, double swing and cantilever gates.
Strictly Fences also carries residential electric gate operators and access /control systems that can be integrated into nearly any security system if required.
Strictly Fences Quality Control Program ensures that all components used are manufactured in strict accordance with their respective Standards and Specifications. We are also a proud member of the Canadian Fence Industry Association and as such are dedicated to representing high construction standards with a high level of ethical business behavior in a competitive marketplace.
We also offer free design advice, specifications, drawings or product literature to architects, landscapers or other design specialists.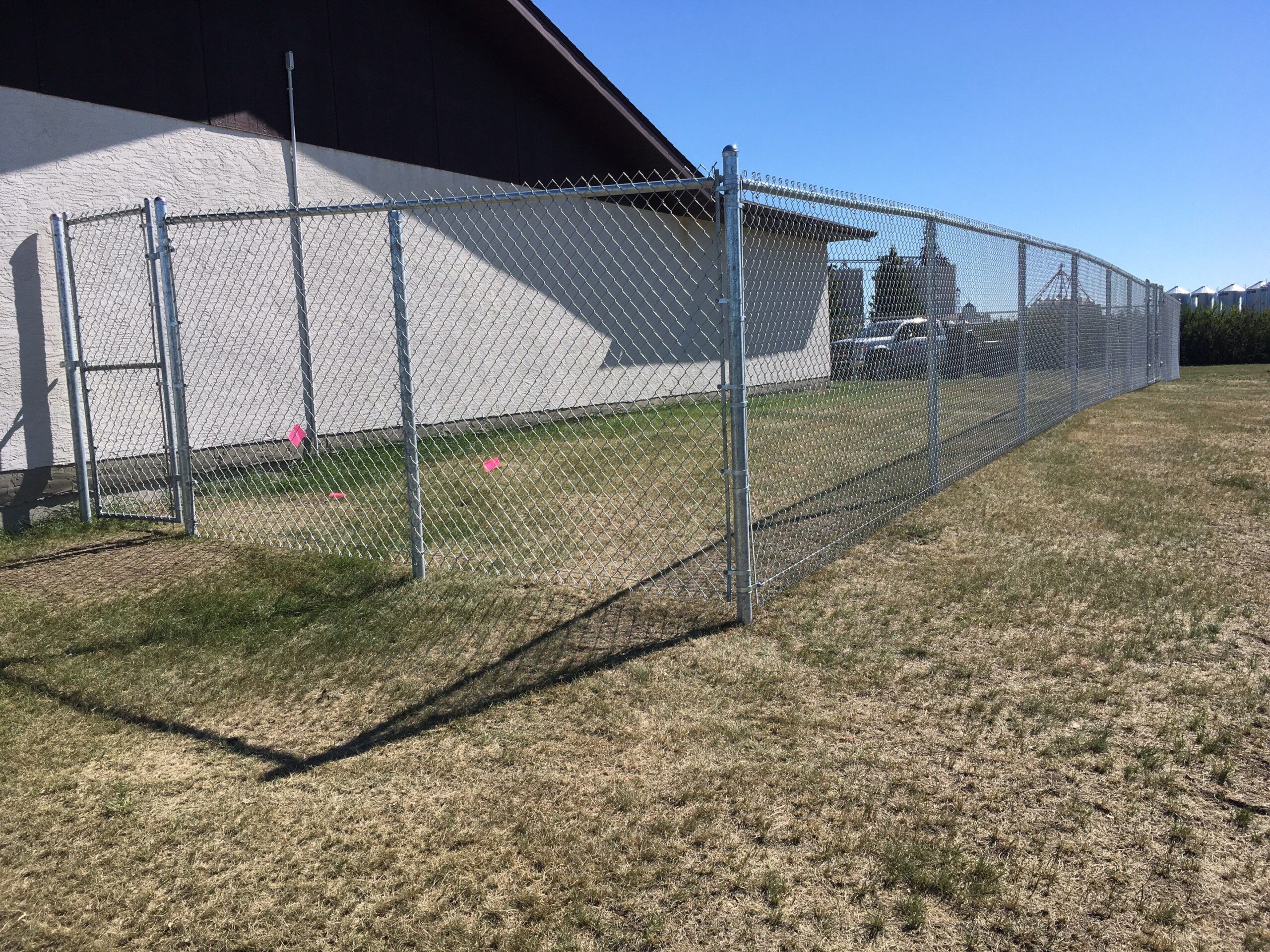 Galvanized residential grade chainlink fence is one of the most durable, economical and versatile fence system for residential applications. Strictly Fences distributes and professionally installs residential grade chainlink fence & gates in various heights and specifications.
Strictly Fences also manufactures, distributes and professionally installs galvanized chainlink gates in a variety of styles, heights and specifications to match any fence.
Standard gates styles available are single swing (welded or bent tube), double swing (welded), and slide cantilever.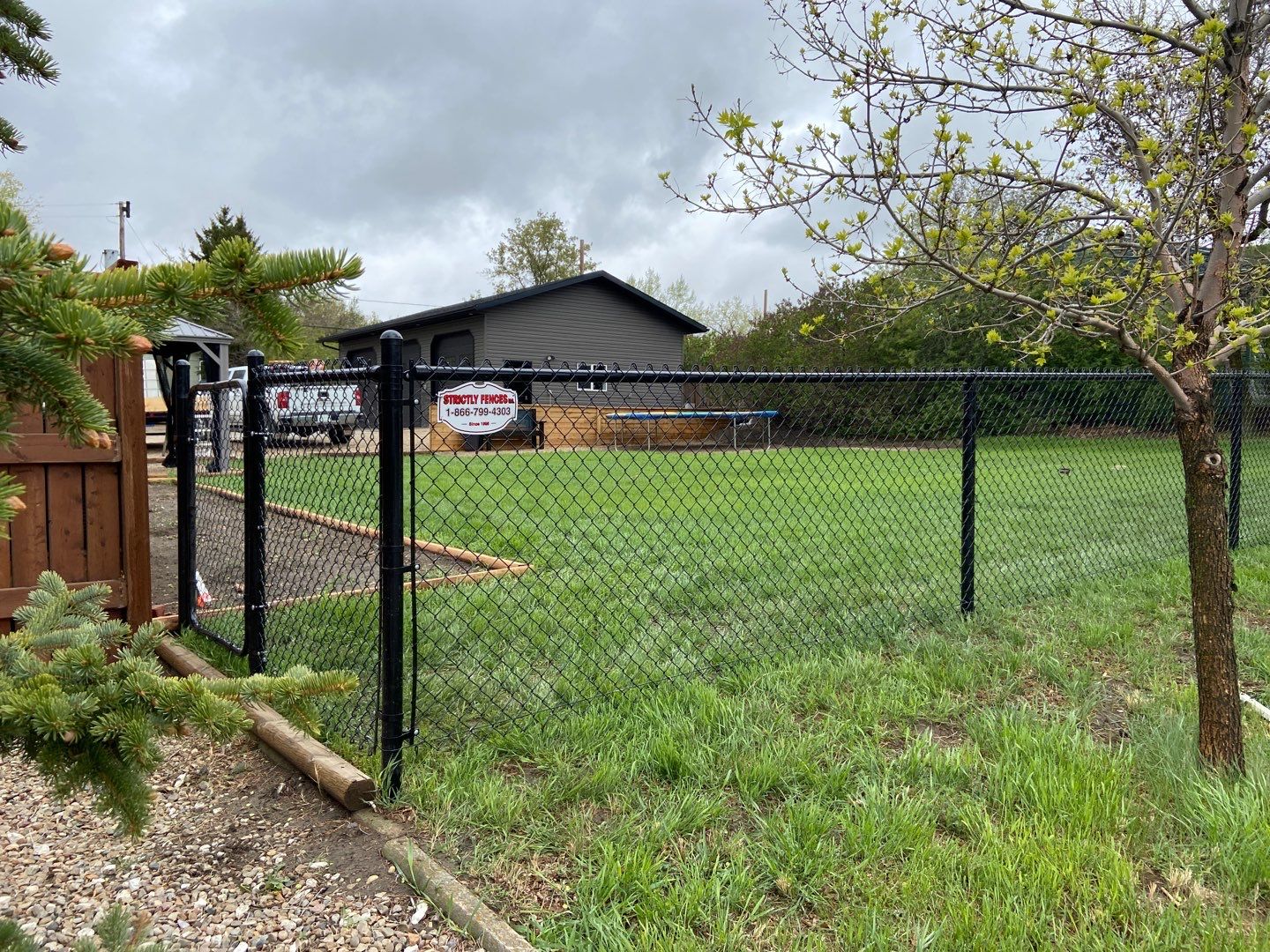 Residential chainlink fence is also available in full colour. Full colour chainlink is the perfect choice for residential property owners who require the strength and protection of a chainlink fence system plus an appearance that blends in beautifully with the environment. Adding a full color chainlink fence to your property will not only define your property line, contain your pets and protects your loved ones but it will immediately add value to any property.
We have four standard colours for you to choose from. They are black, white, brown and green. Special care has been taken in the manufacturing process to ensure resistance to ultra violet light thereby preventing premature fading. The framework is first manufactured from a galvanized corrosion resistant steel pipe then top coated with a heavy polyester powder coat colour paint finish. The vinyl chainlink mesh is manufactured from a galvanized core wire then coated with coloured PVC (Poly Vinyl Chloride) which is extruded (fused) over the outside diameter creating a coloured finish.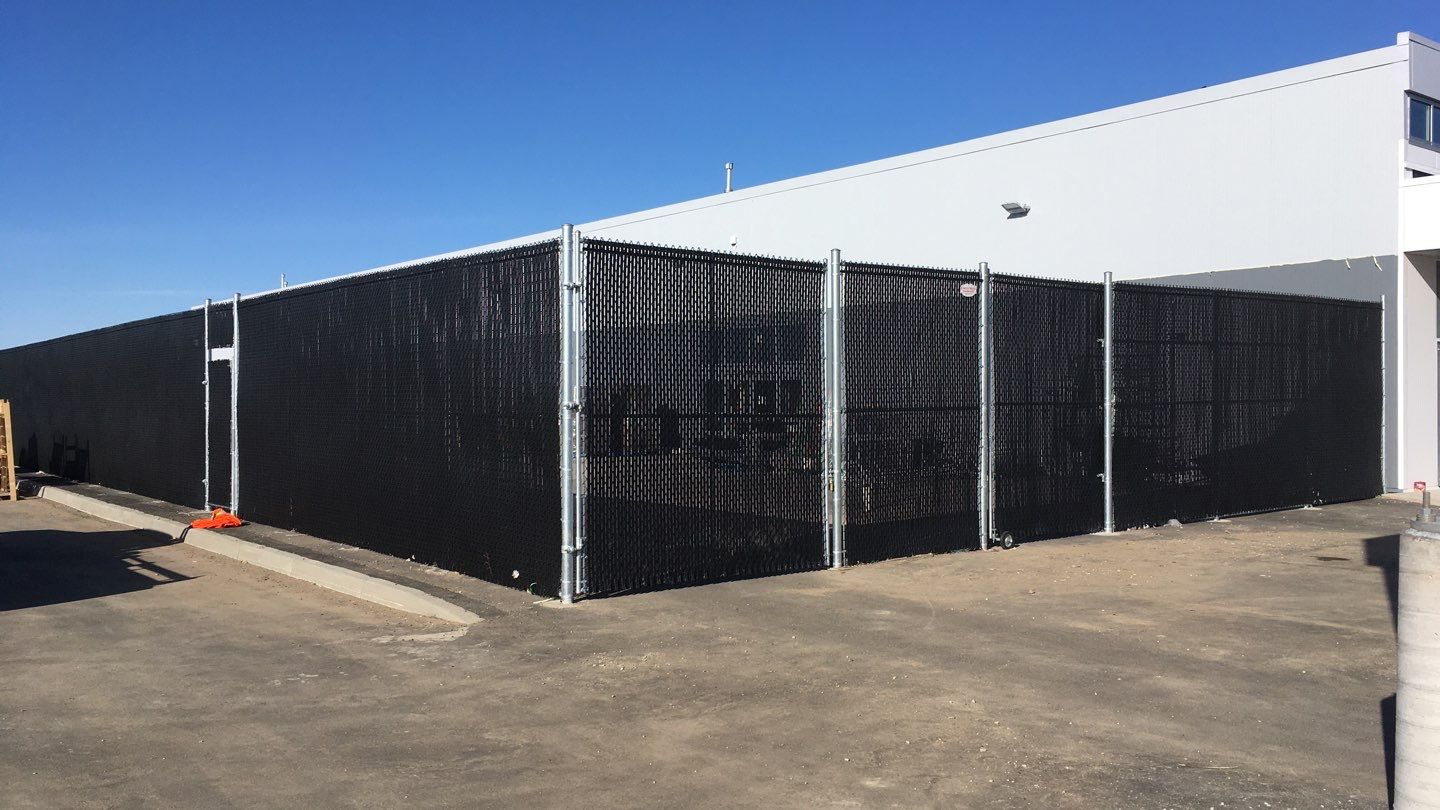 We at Strictly Fences use only the best supplier of privacy slats, one that has stood the test of time. These privacy slats while not the least expensive on the market are in our opinion the best. Privacy products come and go but for the last 40 years, Pexco's branded fence products have been changing the look of chainlink fence systems. Pexco is the largest custom, specialty plastic extruder in North America.
All Pexco brand privacy slats are manufactured with Ethyl Vinyl Acetate (EVA) and ultraviolet inhibitors, specifically designed to restrict the harmful effects of the sun and lengthen the life of the product. All of the privacy slats stocked by Strictly Fences carry a manufacturer's 25-year pro-rata warranty against defects in material and workmanship under normal conditions.  Not only do these slats stand the test of time but the numerous slat designs, functions, patents and personnel, have all played their part in creating the most extensive chainlink enhancement product line today.
Here at Strictly Fences we have been a proud supplier of the Pexco brand since 1995. While these slats provide privacy and security, they also enhance the appearance of any chain link fence system. These top quality fence slats can be purchased in your specific custom colors to define your brand at your facility or simply to spruce up the yard at home. Privacy slats can either be added to existing chainlink fence or can be installed at the same time as your new chainlink fence.  We stock a variety of colors in various heights to suit your needs.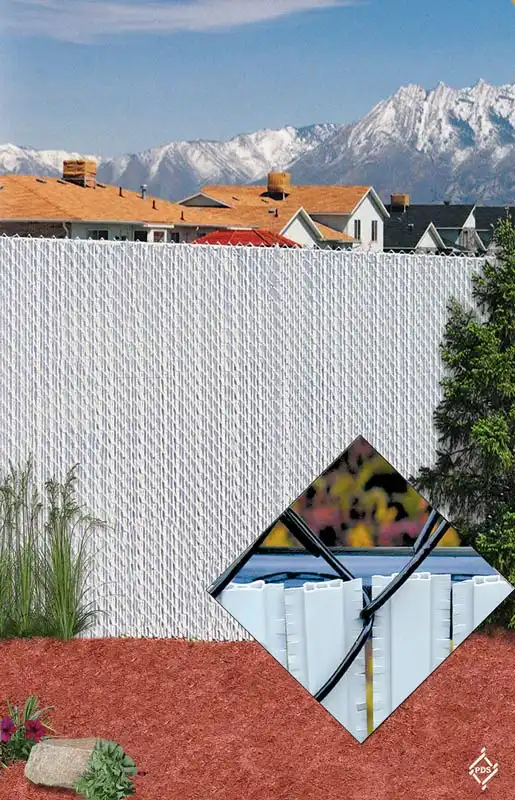 When you need increased privacy, our Winged Maximum Slats are the answer. With the proven quality and durability of our standard slats plus unique "wings" for extra screening and security, these slats are installed using a bottom channel system.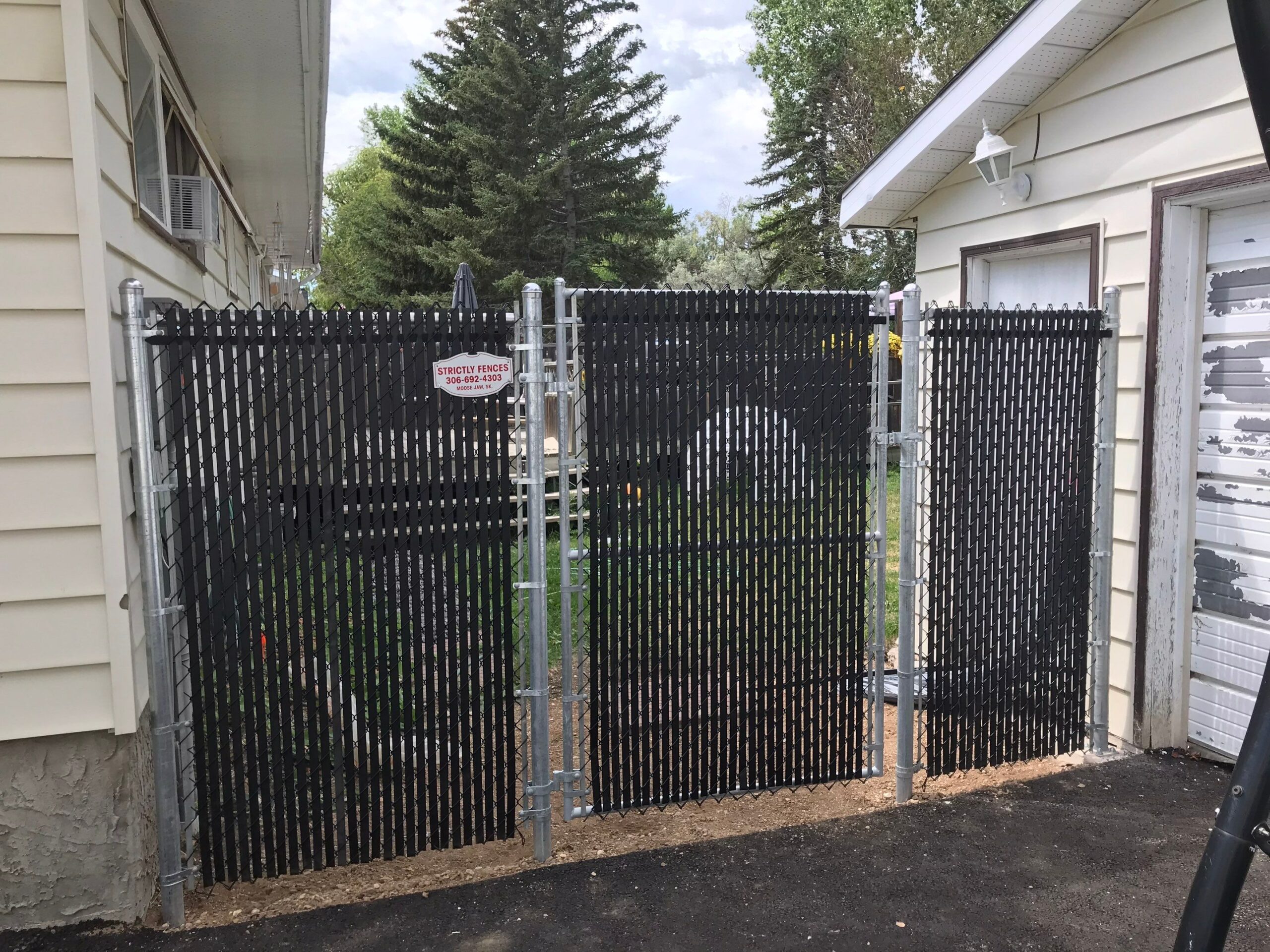 Top Lock Slats provide an economical and attractive way to enhance any chainlink fence. The locking system is located near the top of the slats to ensure a clean, straight edge along the top of the fence; further enhancing its appearance.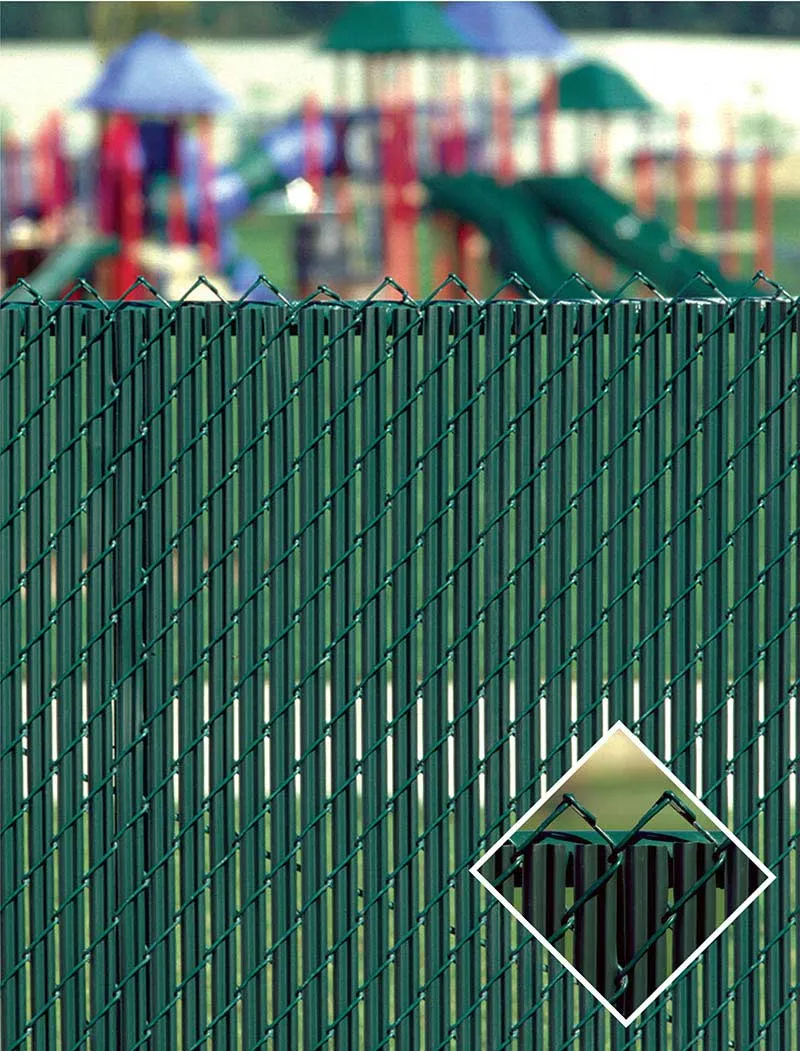 These slats have a bottom channel design. They are a more economic alternative to the Top Lock or Winged Maximum Slats.